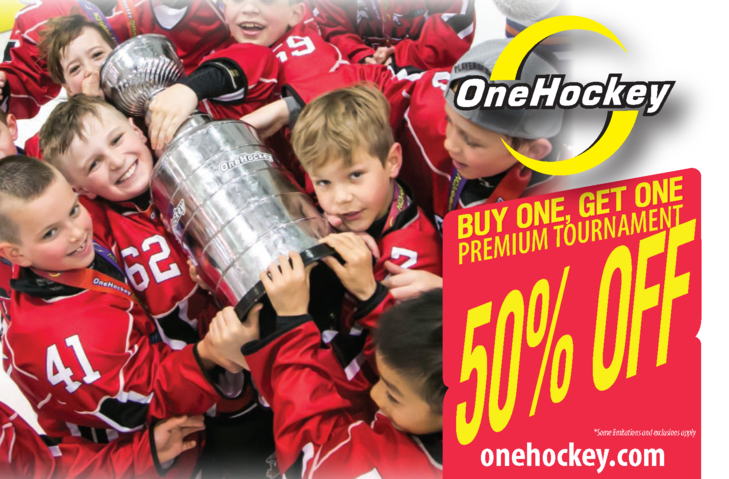 BUY ONE GET ONE HALF OFF TOURNAMENT PROMOTION
OneHockey tournaments for the 2020-2021 season are now Buy One Get One Half Off.
Tournaments to choose from in AB, MN, OH, PA, NC, NY, IN, MI and more.
Save TIME AND MONEY by selecting OneHockey tournaments for your team!
**Any questions, please consult with your OneHockey Sales Representative.


We have been working diligently with the City of Edmonton regarding our upcoming tournament that your team is registered for. At this time, we have decided to POSTPONE our event to a later date to ensure the safety of our players and families.
We are excited to be rescheduling this event for August 7-9 and are looking forward to visiting Edmonton during the summer. For many of your players, this may be the first opportunity to get back on the ice after a long break. It will be an event for all the players to look forward to!
If for some reason your team is unable to participate for the August 7-9 weekend, your team will receive a credit towards a future OneHockey event of your choice (excluding Syracuse January 2021). There will be MANY tournaments to choose from including Edmonton 2021, newly added events in Canada and lots of events in the United States.
Thank you and we will be in touch as we move closer to the tournament!
OneHockey Edmonton
2020 Youth Hockey Tournament
NEW DATE August 7-9, 2020
A Message from the City of Edmonton to OneHockey:

Hello OneHockey

We still have July and August ice in place, and will proceed as normal with the ice until we hear otherwise from the City. Although arena use restrictions are to be lifted on June 12th, there is still work to be done before skates can hit the ice. We are waiting on specifics from the Provincial Government concerning the necessary regulations that will need to be followed, and arena operations need time to staff appropriately and operationalize the ice.

Once all the necessary information has been compiled and interpreted, we will receive confirmed arena opening dates from our Arena operations team. We will communicate these dates back to you as soon as possible.

Thank You.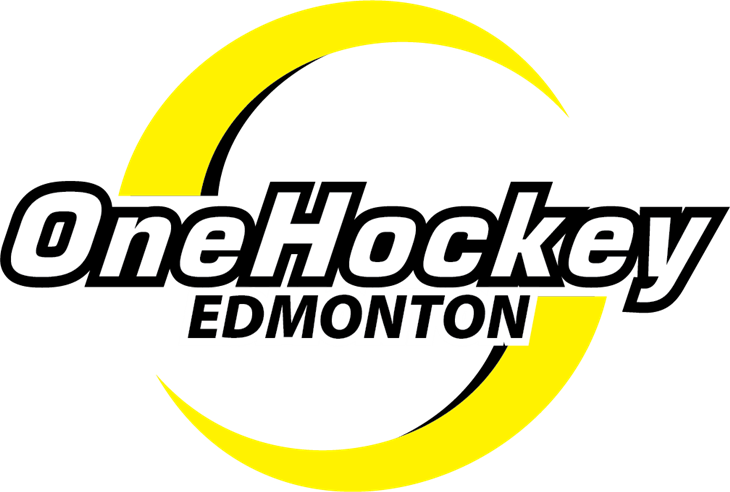 DIVISIONS
AAA Elite - 2007, 2008, 2009, 2010, 2011, 2012
AAA Gold - 2007, 2008, 2009, 2010, 2011, 2012
AAA Silver - 2007, 2008, 2009, 2010, 2011, 2012
AAA Open - 2006

***NEW DATE*** AUGUST 7-9, 2020
Mill Woods Recreation Center • Edmonton, Alberta, Canada
AAA Elite - 2007 - 2008 - 2009 - 2010 - 2011 - 2012
AAA Gold - 2007 - 2008 - 2009 - 2010 - 2011 - 2012
AAA Silver - 2007 - 2008 - 2009 - 2010 - 2011 - 2012
AAA Open - 2006
Period Length = 3 X 15 min stop time
CANADIAN TEAMS: $1995 CAD + GST
US TEAMS: $1500 USD

$500 deposit due at registration, balance paid 90 days prior to the tournament.
* Please note that if you are registering within 90 days of the start of the tournament, you will need to pay the FULL fee. Check payments are still accepted but must be mailed within 48 hours of registration. Deposits may be made if you are outside of this window.
* Contact OneHockey at info@onehockey.com if you have questions BEFORE registering your team for a tournament.
* Contact Sharon at sharonc@onehockey.com if you have questions AFTER registering your team for a tournament or to submit your team's rosters.
Rosters should be submitted no later than 2 weeks prior to start date.
OneHockey is not responsible for a team fee refund in the event of national or natural disasters or travel complications.
ALL teams must be ready and available to play at 7am the first day of the tournament.
Final games will be over by 4:30 pm on the last day of the tournament.
2019 ONEHOCKEY EDMONTON EXPERIENCE VIDEO
2019 Champions VIDEO
There are no better tournaments to attend with your own team PERIOD. OneHockey tournaments have made a positive mark as one of the top spring / summer tournaments in North America. We offer a great hockey atmosphere, giveaways, and most of all, great competition. OneHockey is a 5 star hockey tournament; we pride ourselves on being very well organized, with a very unique format unlike any other tournament out there. With up-tempo music during all games and throughout the rink, mascots to entertain, we have thought of everything that will ensure that our tournaments are fun!
Tournaments Features you can expect at most of our tournaments:
Tournament Schedule and Results on Internet

Giant Score Boards

Player of the Game selection (1 player per team)

Player interviews on the red carpet

Tournament custom gear (souvenirs)

Customized team photos

Division MVP Players selection

Giant Outdoor flags

Tournament Cup for our Champions

Non-Alcoholic Champagne on-ice celebration

Thousands of feet of banners decorating the arenas

Great atmosphere during all games with great music in between plays (we use our own music app)

Souvenir Gifts to each player

An array of vendors

Music throughout the arena lobbies

Meet the OneHockey mascot (not all events)

Our staff always there to help

TOURNAMENT RETURN POLICY: Team deposits and payments are considered nonrefundable. Refunds for full teams will only be provided if OneHockey cancels the tournament or division your team is registered for. Any mistakes made by applicant during the registration process shall be construed against the applicant and may disqualify applicant's team or individual player from a refund. Any and all modifications to OneHockey's Return Policy must be made in writing and signed by applicant AND OneHockey.
AIRPORT INFORMATION
OneHockey strongly advises that all teams and players wait to make their airfare reservations until 90 days prior to the tournament when all divisions have been confirmed. OneHockey reserves the right to cancel a division up to 90 prior to the start date of the tournament and will not be responsible for refunding airfare or travel costs associated to a cancelled tournament or division.
Edmonton International Airport (YEG)
1000 Airport Road • Edmonton, AB AB T9E 0V3 • (780) 890-8900
http://flyeia.com