So, You Want To Play Pro Hockey!
There are a few things parents and young players need to know before they begin to plan their NHL career. Like other pro sports, becoming an NHL player is a long, tough road, with many challenges and obstacles that arise along the way.
What Are Your Odds Of Making It As A Pro Hockey Player?
The best way to put this in perspective is to be aware of your odds of making it to "the show".
In 1985, a study was done in Ontario, Canada for all 10 year-old hockey players. At this time, there were 22,000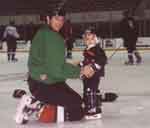 10 year-olds playing hockey in Ontario. Of these players only 110 made it to the OHL (Ontario Hockey League) and 22 more received scholarships to Division 1 schools.
This means that only 132 out of those 22,000 made it into the top feeder leagues for the NHL. Of those 132 players, only 7 played in the NHL. Those are astonishing numbers.
My Story - Casey Kesselring
Turning to my situation , I was about one year older than the young players focused on in the study although I am from Ontario. Even though I didn't play in the NHL, I did sign a professional contract with the Calgary Flames organization. If I were to apply the numbers from the study to myself, that would place me in the top 1/100th of the top one percent of the young players.
So what are the best paths to the NHL?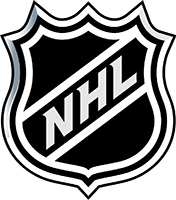 In today's game, there are two basic routes: first, there is the Major Junior route, and second, there is the college route. I have my theories regarding both of these paths. All my friends in Ontario chose the Major Junior route -- probably because it is the "path of glory" for many young Canadian players. I chose to pursue a Division 1 scholarship, mainly because my father was a teacher and because I simply always wanted to go to school.
Be Honest With Yourself
Before choosing a path, you have to be honest with yourself and understand how good you really are. Your skills, size and limitations are all relevant factors.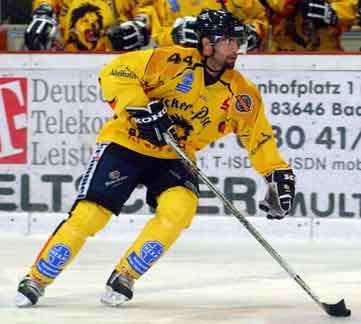 If you're physically mature at 16 years of age, then the Major Juniors may be a better route for you. After playing Major Juniors, if your skills compliment what you already have -- size -- then you may have an opportunity to be drafted by an NHL club after playing only 2 years. Compare this to the 4 years you may have spent at a Division 1 college.
In short, if you are good enough, and big enough you may only have to play two years of Major Junior hockey before being considered by an NHL club. Of course, this does depend upon your performance in the Major Juniors.
Tim's Story
This may be a start in life that is worth the risk of not going to college. I have a friend, "Tim", who played 5 years in the Major Juniors and was drafted by the Detroit Red Wings in the fifth round. Tim signed with Detroit for an approximate $60,000 bonus and then was sent back to Juniors as a 20 year old. The following year Tim attended the Red Wings camp and was sent to the AHL where Tim played well.
Unfortunately, Detroit was very deep at Tim's position at the time and didn't have room for him on the AHL club, so Detroit wanted to send him to the ECHL. At this point, Tim decided that he was going to go back to the university instead of playing in the Minors. Tim had been going to the university while playing Junior hockey and had negotiated a "school package" with his Junior team. The school package required the Junior team to pay for Tim's university tuition if he didn't make it to "the show". Tim was able to arrange a buy out of his contract with Detroit and to finish school. Tim's buyout package of $50,000, plus his signing bonus, was available to pay for Tim's university costs. This wasn't a bad deal for having never played in the NHL.
A good, hard working hockey agent can help negotiate guarantees, contingency plans, or buyouts. This is important because even highly drafted players may not make it to "the show."
The Division 1 Route
Many players, if not most, are not "big prospects" for the NHL. For good players, the university or college route may indeed be a better route to the big leagues. Why? Because it gives players more time to develop and demonstrate skills. Plus, they get a college education at the same time.
In my case, when I was 16, I only weighed 155 pounds. Physically, I was a late bloomer, which is why I decided to go to school. As a player, you should keep in mind that you don't go to college until you are between the ages of 18 and 20 and you graduate when you are 22 to 24 years old. These four years provide a lot more time to develop as a player. Also, at this point in a player's life, you don't need hockey to provide a living. Having options is always a good thing. The Division 1 route can provide them.
Size Does Matter
Regarding size, players need to realize that NHL teams are looking for size. You may have the greatest skills, but if you are 5'6" that isn't going to attract the scouts. NHL scouts are looking for the whole package but size can't be taught.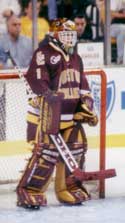 It is also difficult to dramatically improve your skating. If you are big and you can skate, you should have a shot. With proper advice and guidance, from an honest agent, hopefully you will.
Now I don't mean to imply that smaller players don't have a chance. However, it is tougher. But the bottom line is: if you are really good, you will make it, regardless of which path you choose, by putting yourself in the best situation to excel.
College vs. Major Junior Hockey
Getting exposure to scouts, general managers and coaches is also very important. Having an agent who can assist in positioning you in the best situation possible to attract interest from big league management may mean the difference between getting a chance to make an NHL, AHL or European elite team -- or not at all.
What You Need To Know When You Turn Pro
Once a player turns pro, the real education begins. First, you must realize that once you get paid to play, whether it is $400 per week in the ECHL or $1,000,000 to sign with the Boston Bruins, hockey is a business. You need to be watching out for number one, yourself, just like in any other career. Owners, coaches, other players, GM's, assistant GM's and, of course, hockey agents, all make their livings negotiating and entering into contracts. Accordingly, getting a good contract becomes just as important as how good of a player you actually are. A good hockey agent, particularly one with legal experience, can help to make sure you get the best contract and protections as is possible.
Information On Contracts
There are a number of different contracts that a player could sign. The best is an NHL "1-way" which guarantees the negotiated NHL rate of pay regardless of whether the player is sent down.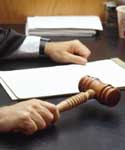 A good hockey agent, particularly one with legal experience, can help to make sure you get the best contract The more common contract for players who are signing their first contract is the NHL 2-way, which means you have one level of salary for when you play in the NHL and another lower salary when you play in the Minors.
There is also a NHL 3-way contract, which pays you a NHL, AHL and ECHL salary depending on what level you are playing.
The 2-way contract means you make the same amount whether you are at the AHL or ECHL level. There are also AHL 2-way contracts, which means you have an AHL high end and an ECHL bottom end to the contract. Lastly there is the ECHL contract. All of these contracts discussed are all guaranteed, except for the ECHL contract, where you can be waived at any time with only one week of severance pay.
These are the very basics. It's important to know the differences between available contracts. Why? Well, for example, what if you're battling for a single position on a team? If a competing player has a better (i.e., guaranteed NHL 2-way) contract, he will probably get that job even if your skills are similar or even better than his.
Here's why: If the team in the AHL, for example, were to keep a player on a tryout contract, they would have to pay that player (say $40,000) in addition to paying guaranteed money to the other competing player with the NHL 2-way, for instance $50,000 dollars. In other words, it would cost the team $90,000.00 to sign you.
In this case, the club may decide to cut you simply as a matter of economics. They'd choose to keep the player - even though you're better! -- simply because they have already guaranteed money to him. This happened to me. After an exhibition game where we won 5 to 2, where I had a goal and an assist, I was still sent down to the Coast the next day. That is another example of why having a better contract is important in North America. It is also an example why Europe may be a better option for the player who is squeezed out because of a team's financial decision.
This is not to say you cannot make it to the "show". There are players every year that make NHL teams on a tryout, for instance. A player that I played with went to the Boston Bruins camp on a tryout and made the team. He played 7 games that year and put himself in a position to stick with the club the following season. It can and does happen! The point is: if you are properly advised and know what you are up against, that knowledge will help you do the things that will best assist you to position yourself to "make it".
Playing Pro Hockey Is A Great Experience
In sum, playing pro hockey is a great experience. I personally loved the lifestyle and considered it a privilege to be paid to play the game I love with players I respected and cared about.
The bottom line is this: if you are mentally prepared, talented and properly advised by advisors who care about you, you have a much better chance of making your dreams become true!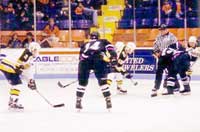 By: Casey Kesselring
Director of Hockey Operations
Total Sports Management
Phone: 603 785-9180
ckesselring@TotalSportsMgmt.com