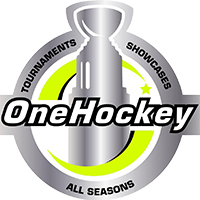 OneHockey Guinness Record Attempt Holiday Invite
Team Verbal Commitment
OneHockey is excited to be hosting this very special, record breaking, tournament to Michigan! Teams are only able to register for this tournament after they have gone through OneHockey's approval process. We expect divisions to fill very quickly, so it is imperative that you submit your Verbal Commitment EARLY! Each division will consist of 12 teams, and only 4 of them will be from Michigan, the remainder from out of state.
Please complete the Verbal Commitment form below
If your organization is interested in sending multiple teams, you can complete one Verbal Commitment form for all teams by selecting the appropriate divisions.