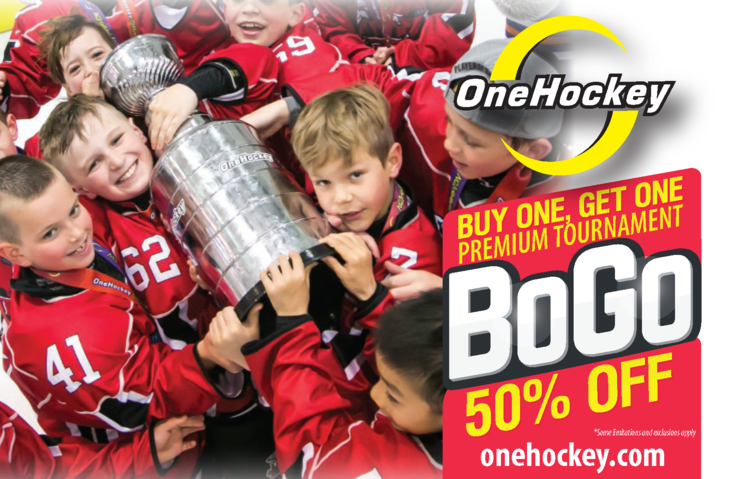 BUY ONE GET ONE HALF OFF TOURNAMENT PROMOTION
OneHockey tournaments for the 2020-2021 season are now Buy One Get One Half Off.
Tournaments to choose from in AB, MN, OH, PA, NC, NY, IN, MI and more.
Save TIME AND MONEY by selecting OneHockey tournaments for your team!
**Any questions, please consult with your OneHockey Sales Representative.





THE ONEHOCKEY EXPERIENCE!!