Learn To Skate Winter Session Registration over HERE...
2017-2018 Season Registration
Updated June 15, 2017
The BKRA season runs from the end of August to early April.
New this year. Registration fees now include access to TeamSnap (desktop and mobile app) for every player on every team.
Please read thoroughly before completing the online registration form.
Open House
Invite a friend to try ringette for free at the open house and have them register on these days.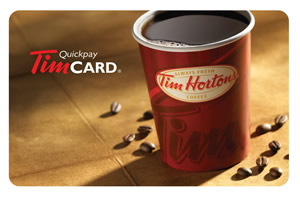 Recruit a new player and receive a 20$ Gift Card
Encourage a friend to play ringette!
Player must be new to BKRA and mark your name as a referal on her registration form to be eligible. Tim Hortons Gift Cards will be mailed at the end of the season.
Player Photo Requirements (Valid for 3 years) and RAMQ Card (New players only)
If expired or uncertain, submit a recent photo in .jpg format, square, 150 pixels wide, maximum 200kB.

New players must also provide a photo or scan of their medicare card, cropped to 360px x 200px .jpg format, max 200kB.

You can use

PicMonkey's easy online free photo editor (Click "Edit Photo" then "Open") to CROP your photo to a square and RESIZE it to 150pixels. With a mobile device, use your built-in photo app to the best of your abilities.
If possible, please name your file: "LastName_FirstName.jpg"
BKRA Tournament
BKRA runs a week long tournament every January. This is our ONLY fundraiser and every girl in the association benefits from the proceeds which help to keep registration fees to a minimum. In order for our tournament to be successful, each family will be expected to provide volunteer hours for this event, January 8th - 14th 2018. Thank you for your support!
Registration Form
(for Learn to Skate click here)
Payment is done online. You will be redirected to the Paypal checkout after each registration form submission. Full payment must be received before july 15th to be eligible for the early bird rate.
If you are unable to complete payment, please contact the registrar to ask for an arrangement.
2017-2018 Registration Fees
| | | |
| --- | --- | --- |
| Bunnies/Moustique | $220.00 | until July 15th, 2017 (select the Early Bird rebate) |
| | $250.00 | after July 15th, 2016 |
| All other categories | $430.00 | until July 15th, 2017 (select the Early Bird rebate) |
| | $470.00 | after July 15 2017 |
Note 1: Players 6-7 years of age who are invited to play pre-novice (twice a week) will be asked to pay the balance of the "Other Category" fee upon acceptance.
Note 2: A premium registration fee of 40$ is required by Ringuette Québec for the following teams: Benjamine A, Junior A, Cadette A, Open A. Payment will be collected after the try-outs.
Note 3: Registration is free for the third sibling.
Note 4: New players get the Early Bird Rate. All other players must pay before July 15th to get the Early Bird rate. No exceptions!
View BKRA's refund policy.