Inscriptions fermées - Registrations are closed.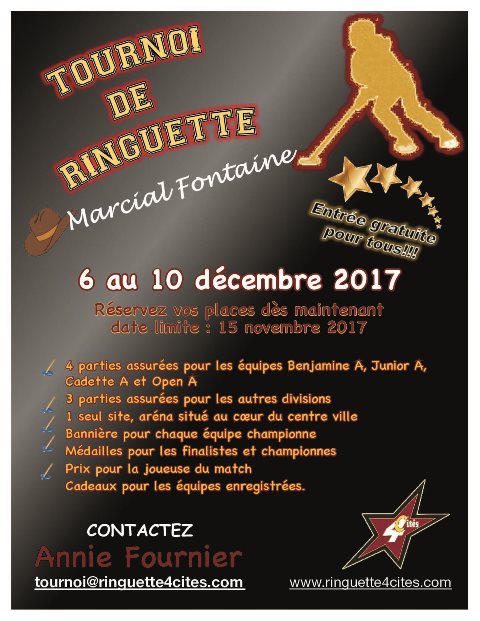 BIENVENUE À TOUTES LES ÉQUIPES DE RINGUETTE
Nous vous invitons à participer a notre tournoi qui se déroula du jeudi le 6 décembre au dimanche le 10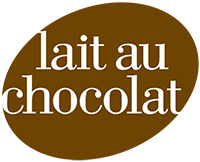 décembre 2017 à Vaudreuil-Dorion, située 20-25 minutes de Montréal.
Ringuette 4-Cités a fait sa réputation grâce à sa façon particulière de récompenser chaque équipe participante de même que les efforts déployés par les joueuses. Notre hospitalité vous marquera d'un excellent souvenir lors de votre visite chez-nous. Tout nos matches sont détenus dans le même complexe sportif. L'entrée est gratuite pour les spectateurs.
Faire un chèque à l'ordre de Ringuette 4 Cités au montant de $525.00 pour moustique et novice et $550.00 pour atome-benjamine-junior-cadette-juvénile-intermédiaire (B/C) et $695 pour benjamine-junior-cadette-open (A).
---
WELCOME TO ALL RINGETTE TEAMS
You are invited to participate in our tournament which will be held from Thursday, December 6 to Sunday, December 10, 2017, in Vaudreuil-Dorion situated 20-25 minutes from Montreal.
Ringette 4-Cités has built its reputation and is well known for its unique way of rewarding each participating team as well as the effort of each individual player. Our goal is to create a memorable event for your team. All our games are held in one arena complex. Admission is free for spectators
Please send your check to: Ringuette 4 Cités in the amount of $525.00 for Bunnies and Novice level and $550.00 for Petite-Tween-Junior-Belles-Debs-Intermediate (B/C) levels and $695 for Tween-Junior-Belles-Open (A).

Aréna de Vaudreuil-Dorion (glace Vaudreuil & Dorion)
9 rue Jeannotte, Vaudreuil-Dorion, QC J7V 6B1